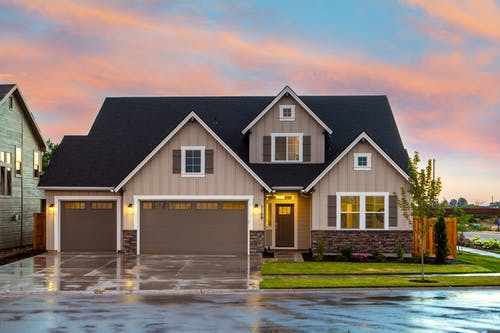 Do you own a private rental in Tauranga?
Do you own a private rental in Tauranga? Have you considered the benefits of having a property manager look after your private rental?
By hiring a professional property manager, you can add great value to your rental property investment, which is why so many experienced property investors agree that working with a good property management company can work best for them.
Here are some of the most important benefits of using a good property management company for your private rental:-
1. High Quality Tenants – at Evans Property Management, we adhere to our strict 5 step tenant selection process. This helps to ensure that rent is paid on time, tenants look after the property as if it were one of their own, and also minimises wear and tear on your private rental.
2. Less Legal Problems – Experienced landlords are aware that a single bad tenant can cause a great deal of financial and legal headaches. A high-quality property management company is armed with the tools and knowledge and can look to protect you from potential losses and vulnerabilities in the unlikely event should this occur.
3. Shorter periods of vacancy in between tenancies – We will handle such tasks as preparing the property for rent, determining the market rent, and effectively market your private rental property to minimise any downtime in between tenancies.
4. Efficient Rent Collection – Our cloud based system ensures that rent is reconciled on a daily basis. If rent is even a day late, you can rest assured we will have started the correct due process.
5. Increase and Maintain the Value of your Private Rental – By identifying and repairing any maintenance issues early on, you can avoid larger and more expensive problems. We believe that the key to maintaining and increasing the value of your private rental property is preventive maintenance. Any concerns we encounter are provided in our regular maintenance checks and inspections, and are detailed in our reports.
6. Personal Benefits – One of the biggest benefits of using a property manager to look after your private rental is that it frees up your time to do the things you want to do in life. If you focus on asset management, then you are working on growing your business, if you manage the properties yourself, then you work in it. Not to mention that you will also have more time to spend with your family and friends.
By using a property manager, you won't have to deal with late-night emergencies, evictions, chasing down rent, damages, paperwork, having to find contractors, and other time-consuming tasks. You also have the freedom to travel anywhere you want without having to worry about your tenants and about the regular inspections. You can live wherever you want and you can invest in other properties.
If you would like a no-obligation chat with us about your private rental in Tauranga, please feel free to call us today on 021 180 4653- we are happy to help!